Happy Thanksgiving! I have a lot to be thankful for on this day, looking back at my past year! It's been a great ride and I thank you if you have been following or even reading my blog! I talked with my mom on the phone (in Boston) and they got a heavy snow storm, and she was telling me how they had to clean up all the snow. And I was bundled up in my bed in LA with the expected high to be 84 today... haha! Since it is so nice out, this special occasion calls for a cute skirt and some heeled sandals! I love the pale pink color of the skirt from
Charlotte Russe
paired with black highlight pieces! Simple black tank top was $1.90 from
Forever 21!
Can you believe it?
I recently bought the purse by
Franco Sarto
form Marshall's for only $20! I was looking for a small black crossover body purse since my favorite one had the strap snap, and this was perfect! It's small, fashionable, and it has a built in wallet so I can put all my cards and cash! My iPhone 6 fits perfectly as well! Only downside is I can't fit a lot into it.
These are some of my favorite photos. Let me know what you think of this outfit!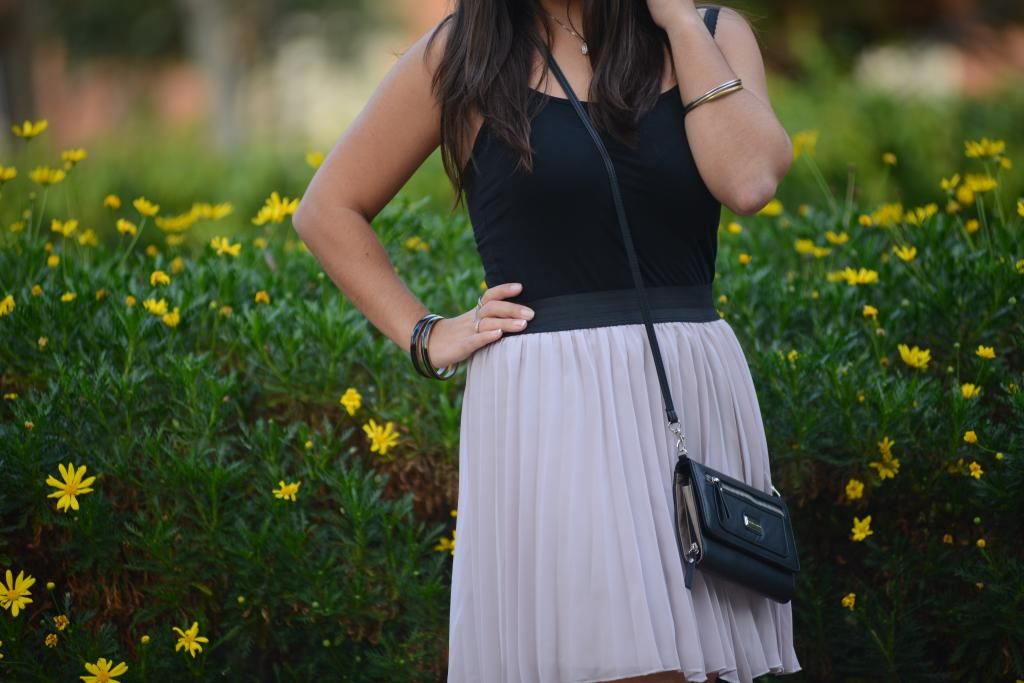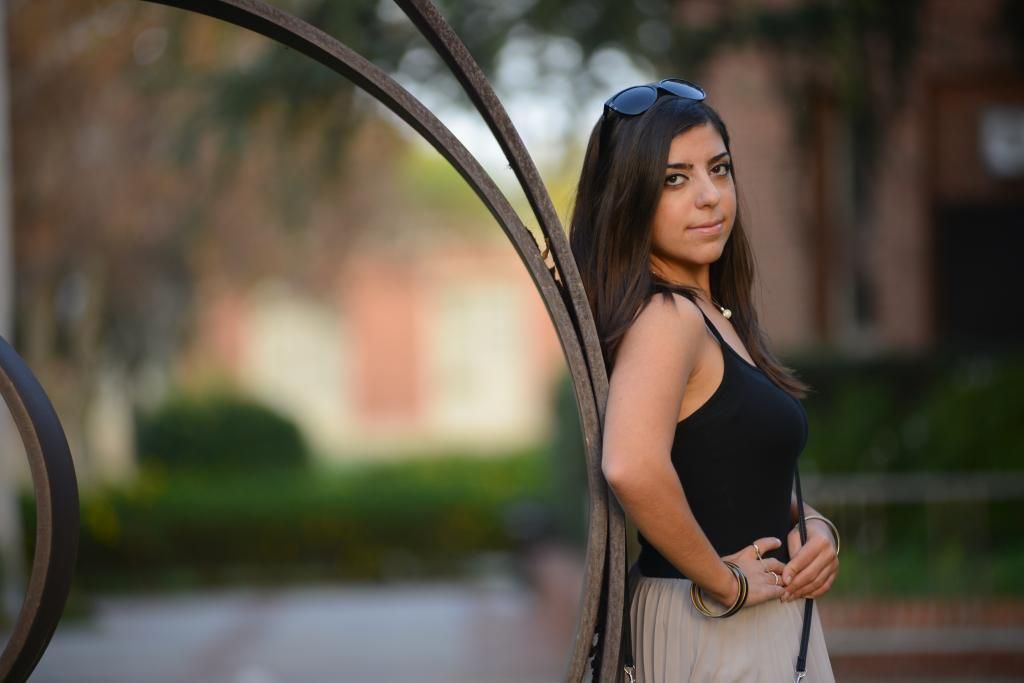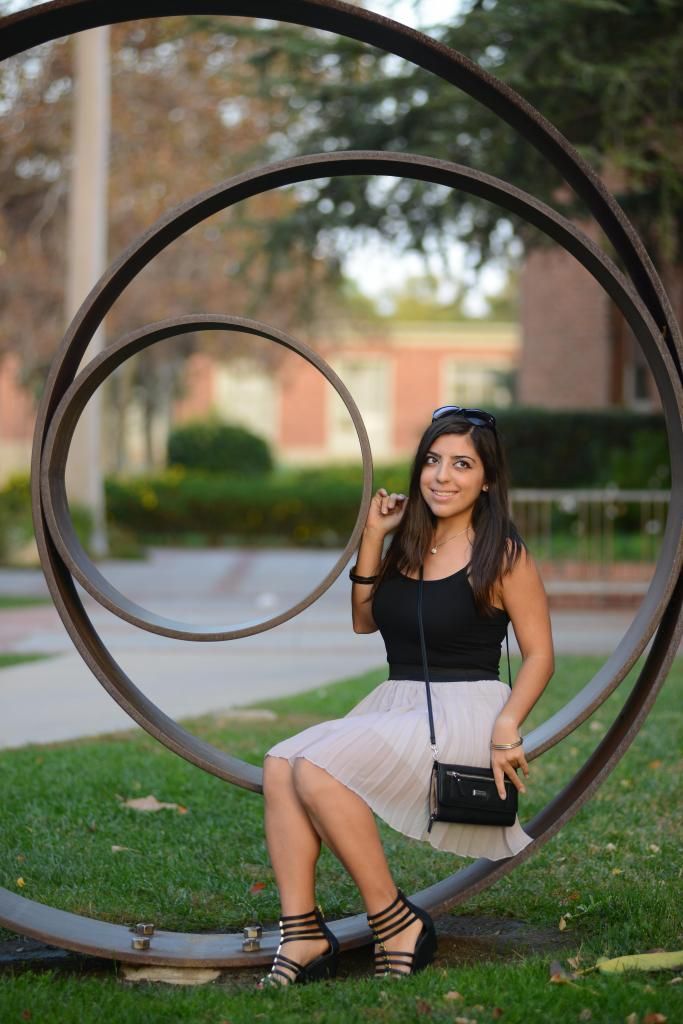 Top: Tank Top from Forever21 | Skirt: Charlotte Russe | Purse: Franco Sarto | Shoes: D's | Sunglasses: Armani Exchange | Bracelets: Forever21/Gifts from family
What are you thankful for this year? How are you spending your holiday if you are celebrating at all? What are you going to wear?!
Let me know in the comments below!
xo Andrea